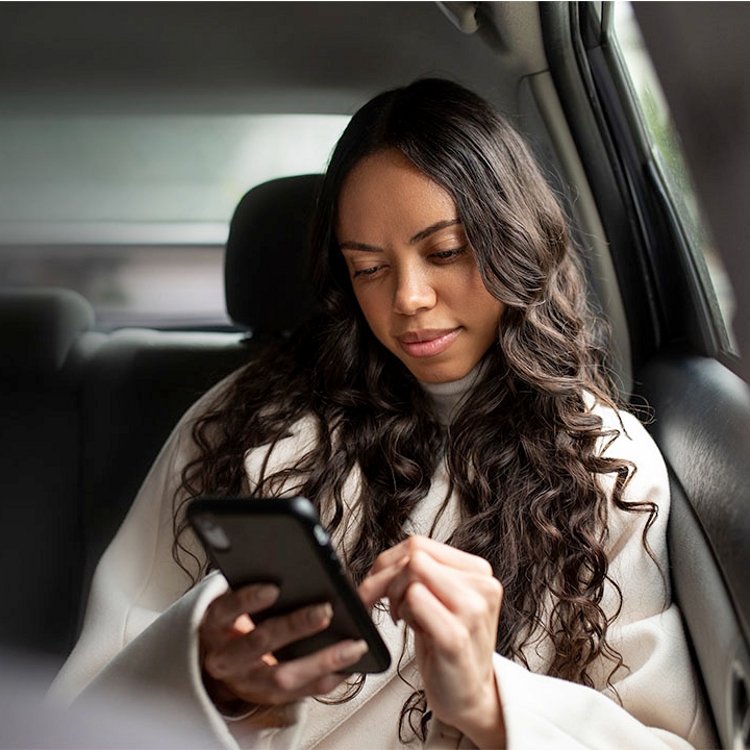 Tracking technologies, like cookies and web beacons, help websites and apps determine who you are and collect data about you.

You have choices regarding how or if T-Mobile and other websites and apps track you.

Your T-Mobile ID is another way we confirm your identity.
Understanding tech on the web
When you interact with us through our websites and apps, we use standard technologies that collect data about your behavior or how our products work. We also use those technologies when we communicate with you by email or text message. These technologies help us to optimize our products and services and give you a better experience. We want to help you understand what these tracking technologies are and what choices you have around them.

Cookies
A cookie is a small data file that allows websites to recognize your browser or store information and/or settings. A website will send a small data file—or cookie—to your browser to first recognize it. Then it will store that information on your device.
T-Mobile may use "persistent" and "session" cookies.
Persistent cookies are stored on your device and used for various purposes by your browser on returning website visits—like to avoid having to re-enter your login information and saving your language preference. Session cookies are more temporary. They are stored in the browser for the duration of the browser session and are erased after you end a browser session or shut off your device.
Session capture tools record how users interact with websites and apps. By capturing mouse movements, clicks, scrolls, and more, companies can discover and correct problems users are experiencing.
Your choices
You can change your cookie preferences in your browser settings. If you block cookies, some things on our website—and other websites—may not work properly. 
In certain states, T-Mobile and Metro websites and the T-Mobile app display a pop-up banner to users. This banner lets users say no to session recording technology from Quantum Metric, which is a tool that helps us analyze and improve user experience, reduce customer frustration, and prevent fraud.
On the T-Mobile website
Once you've confirmed your choice, the setting will be saved for one year. You can return to this article to change your setting at any time.
On the Metro website
Once you've confirmed your choice, the setting will be saved for one year. You can return to this article to change your setting at any time.
In the T-Mobile app
Once you've confirmed your choice, the setting will be saved for one year. You can change the setting at any time.
1. Open the app on your phone.
2. Tap "MORE" on the main screen, bottom right.
3. Open "App settings."
4. Open "Session capture tool."
5. Tap "Accept" or "Reject."

Web beacons
A web beacon is an invisible digital object embedded in a webpage or email. Sometimes they can be called transparent or single pixel "GIFs." Web beacons are used to monitor your interactions with that webpage or email—counting visitors, determining whether emails are opened, or monitoring how long a webpage was viewed.
Your choices
Our webpages and emails may contain web beacons from our partners too, which help us compile statistics about the effectiveness of our marketing campaigns or assess website operations.
Mobile Advertising IDs
Mobile Advertising IDs, or "MAIDs," are the way your device is uniquely identified for advertising purposes. These IDs are a random sequence of letters and numbers that are assigned to a mobile device. On Android devices, these IDs include AdID, and on Apple devices they include Identifier for Advertisers or IDFA.
These Mobile Advertising IDs are collected, shared, and used by T-Mobile and our partner advertising networks to improve your ad experience. If you're part of the ad program, MAIDs enable us to serve you targeted ads that are relevant to your interests. For more information, read our Personalized ads and offers article.

Your choices
Through our Privacy Dashboard, you can make choices about how we use your data—including whether we use your data to analyze your experiences and if you want to see ads that are more relevant to you. You can access and reset your ID or limit the use of it for targeted ads through the settings on your phone.
Analytics tools
Analytics tools let us measure and understand how users interact with our websites, apps, and communications. These services are typically from third parties that we contract with—like Adobe and Google Analytics. These providers may use many of the same technologies explained above, like cookies and web beacons, to collect data around your visit to our websites and apps.
Your choices
Most of the data these analytics partners collect does not directly identify you.

Location-based services
Depending on your device, you may have services that use the location of your device—like mapping or ride-sharing apps. These services are called location-based services (LBS) and are generally provided by third parties in connection with apps or websites. Third-party LBS providers will generally use your device's location capabilities, which can determine your device location outside of our communications network.
Your choices
You can change your location data permissions in your device's system preferences or in-app settings. You can also uninstall apps that use location services. We recommend you familiarize yourself with the location capabilities and settings of your device and look into the privacy policies and terms where third-party LBS are provided.
In some cases, T-Mobile may directly offer you location-based services or the opportunity to have a better targeted advertising experience. Where we do that, we will give you choices before we access precise location data. We may, however, estimate your general location without seeking specific consent—like to infer what news or weather may be most relevant to you when browsing a website. We follow the CTIA's Best Practices and Guidelines for Location-Based Services.
Other ways we identify you

Biometric data
Biometric data is information about your physical or biological characteristics—like eye, hand, or face scans; fingerprints; and voiceprints—that are used to identify you.
Want all the details on how we handle your biometric data? Read our Biometric Information Privacy Notice.


Your T-Mobile ID
A T-Mobile ID lets us verify your identity and gives you access to your wireless account. Even if you're not a wireless customer, you can sign up for a T-Mobile ID to use our other services and apps.
Your T‑Mobile ID lets us collect certain information, such as your:
Username

Password

Account PIN/passcode

Logins and login attempts
How you set up your T-Mobile ID will determine the kinds of personal data we can collect. If you use one T‑Mobile ID to access multiple accounts and lines, we may collect personal information about the other users who are linked to your ID.
If your phone has Touch ID or Face ID, you can use it to sign in to the T‑Mobile app securely without having to remember your T‑Mobile ID password. When you use this feature in the T-Mobile app, we don't collect, use, or store your biometric data—your fingerprint or facial image—without your consent.
Personalized Ads and Offers

YOUR ADS

---

Learn more about how T-Mobile uses your data to make ads more relevant to you.

About personal data requests

Your data

---

How you can access, delete, or correct the personal data we have about you.

Privacy Dashboard

Controls

---

Make choices about personalizing your ads and control other privacy options.